MONEY AND BUDGET: HOW TO BUILD PRECAUTIONARY SAVINGS?
The emergency or precautionary savings fund is undoubtedly the first savings project to be set up. As soon as you start working life and start to stand on your own two feet, it will be necessary to build up precautionary savings which will be used to finance emergencies and unforeseen events. To finance these expenses without having to touch your long-term savings, the best solution is, not the use of consumer credit, but precautionary savings.
Find out how much to set aside to create your emergency fund, how long it is possible and on which envelopes we advise you to save your money.
PRECAUTIONARY SAVINGS: HOW MUCH TO PUT ASIDE?
The recommendations in this area vary considerably depending on the interlocutor. Rather than advising a figure, banks and savings players prefer to recommend having available savings ranging from 2 to 6 months of income. The figures, therefore, vary from simple to triple!
To see more clearly and get a more precise idea of ​​the amount of your budget to set aside, it will be necessary to take into account:
your professional situation (a self-employed person without an employment contract will have more interest in setting aside than an employee on a permanent contract);
the number of people in the household (with 3 children, you are more likely to have to finance a dental appliance not covered by the mutual);
the perimeter that you have set for your precautionary savings.
Depending on whether you consider that the renovation of the kitchen should be financed by your precautionary savings or not (and not because water damage ruined your painting but because you got tired of the credenza in taupe tiles and furniture oak), you will not have the same needs.
Indeed, the emergency fund can be, as its name suggests, reserved for hard knocks and unforeseen, urgent and necessary expenses (the car battery is dead, the water heater has dropped, you forgot your keys and you end up with a bill from a locksmith, etc.) or also understand unforeseen but unnecessary and urgent expenses (you have cracked on yet another pair of pumps, you are taken with a sudden desire to redecorate the living room, you finally decide to go on vacation not to your mother-in-law but to a 4-star hotel in Italy, etc.).
RESERVE MONEY: HOW LONG TO BUILD UP AVAILABLE SAVINGS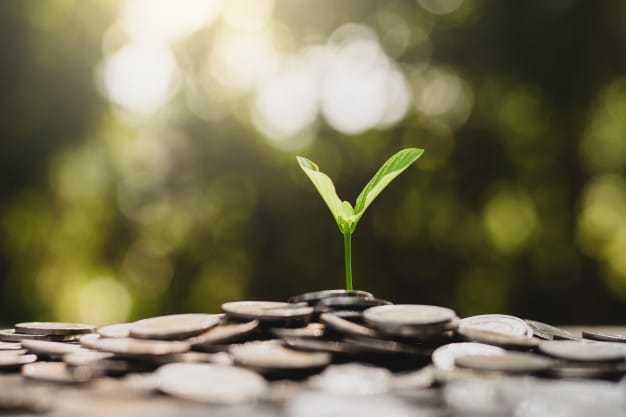 The time required to build up your precautionary savings varies, of course, depending on the amount you wish to set aside. Saving the equivalent of 2 months' salary can easily be done in a year. Saving the equivalent of 6 months' salary can take several years.
The main thing is to do it as soon as possible, from your first salary. You will also have to make sure to replenish your emergency fund as soon as you have made a withdrawal to finance an expense.
For this, no miracle, you will need to get into the habit of saving regularly. Depending on your income, you can save between 10% and a third of what you earn each month. To save without even thinking about it, solutions exist: you can, for example, opt for a rounding savings system (online banks and fintechs allow you to round your spending by card to the euro or ten or so " higher euros in order to build up savings by transferring the excess thus paid to a dedicated savings account) or by setting up an automatic transfer system at the start of the month (when you have just received your income) from your current account to your savings account.
Saving regularly will allow you to build up your emergency fund relatively quickly and keep it afloat despite any expenses that may arise.
WHICH FINANCIAL INVESTMENTS TO CHOOSE FOR MY PRECAUTIONARY SAVINGS?
Savings products: savings solutions for investing your money
Guaranteed capital investments: regulated savings books, bank books to save money
When it comes to precautionary savings, two essential criteria come into play: security and availability. It is therefore in your best interest to keep these funds on guaranteed capital investments which allow you to recover your bet at any time. We will, of course, think of regulated booklets. But beware, the anemic yield of these supports does not necessarily make them the best envelope for preserving one's assets. We could also consider the use of super bank books showing higher rates, especially during the first boosted months.
Euro life insurance funds to build up savings in the event of a hardship
You can also choose to place your precautionary savings in the euro life insurance fund, provided that it offers a sufficiently attractive return and that the life insurance in question is free of payment and redemption fees. The term account can also present an attractive alternative. But be aware that if you recover your funds before the maturity date defined when subscribing to the term account, you will suffer a discount on the yield. Please note, the euro fund and the term account are not as liquid as the bank books, keep in mind that it generally takes several weeks to recover your funds on this type of investment.