WHY INVESTING IN THE STOCK MARKET IS A GOOD IDEA
Investing in the stock market, for some, can be scary. Yet, there are good reasons to buy shares on the stock market. Our explanations.
INVESTING IN THE STOCK MARKET IS SIMPLE AND OPEN TO ALL
Many envelopes exist to house your investments in shares: the PEA, the PEA-PME, the securities account, and even the life insurance via the units of account.
These envelopes are available in almost all banks and online brokers. Only a few hundred euros are enough to open one of these supports. The payments are regular or punctual, it is you who choose.
You can invest in stocks, but also funds or trackers.
You do not know anything? Discretionary management allows you to delegate management to professionals. More frequently proposed for life insurance contracts, it also exists for the PEA or the securities account.
INVESTING IN THE STOCK MARKET MEANS ENJOYING THE UNPARALLELED PERFORMANCE OF EQUITIES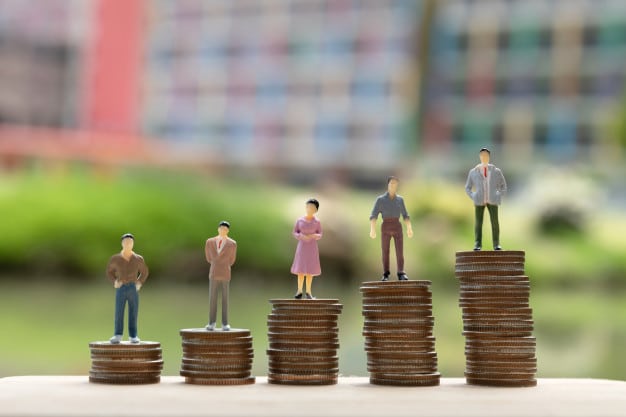 The CAC40 dividends reinvested has averaged 8.5% per annum since its inception in 1986, averaging 5-6% more than government bonds. However, there are a few years when growth has been near average.
The CAC 40 recorded + 62% for its best year and – 40% for the worst.
In other words, long-term equities have an unequaled performance. But prices fluctuate considerably, which can be detrimental to the investor who needs to go out at the wrong time.
For whom the investment horizon is particularly long, the shares constitute an essential asset class. In fact, they show the best return over the long term as an annual average. Remember that in the long term, equities are a highly rewarding and surprisingly safe investment.
You would also be wrong to deprive yourself of the magic of capitalized returns, the interests themselves produce interest and your nest egg grows because of this snowball effect.
It's time to invest your money and not be content with the anemic returns of guaranteed capital investments!
INVESTING IN THE STOCK MARKET IS SUPPORTING THE ECONOMY AND BUSINESSES
By buying shares on the stock exchange, you buy shares of a company. Indeed, each share represents a share of the capital of the company. The share that a partner holds in the company is proportional to the number of shares of that company that he holds. When you buy an action, you become what is called a shareholder, which means no more and no less that you become a business associate.
Selling shares to shareholders in the form of shares allows a company to raise funds to develop its business (launching a new product, financing R & D, international deployment, etc.).
Buying shares is, therefore, a way to support companies that are thought to have real value, to provide products and services that are useful to society.
Being a shareholder means being a player in the economy.
INVESTING IN THE STOCK MARKET IS ESSENTIAL TO FINANCE PROJECTS
Investing in the stock market is absolutely necessary to realize its long-term projects and in particular:
save for retirement;
to finance the studies of his children;
Realize a real estate project (purchase of the main or secondary residence).
By making it possible to generate long-term performance, equities represent a privileged means of financing projects with a long investment horizon.